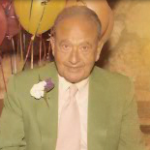 Festus Stacy was the former president and founder of several oil companies and an extremely benevolent Christian business leader and entrepreneur whose legacy of generosity still lives on today. He was a millionaire by the time he was 29. He was considered by many to be one of the greatest salesmen in this country's history. Festus Stacy never attended college but often joked with business associates who inquired about his alma mater: "I'm a Princeton man." What he didn't tell them was that he meant Princeton High School.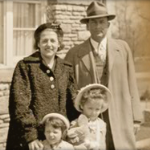 Festus Stacy was born in Princeton, Mo in 1903. He graduated from the local high school before leaving home at 19 to seek his fortune in Chicago. He found a job with the Calumet Baking Soda Co., using the sales skills his father taught him while working in the family's hardware business. At 21, Mr. Stacy was be named the company's sales manager, supervising 21 other salesmen. He eventually moved to Pennsylvania, where he founded several companies, including A-Penn Oil Co., the Penn Champ Oil Co., and Penn Champ Laboratories.
Upon retirement in 1965, Mr. Stacy sold his business to a Harvard graduate. "He thought it ironic that a high school graduate was selling to a Harvard graduate. He called them the slide-rule boys," said his daughter, Virlee Stacy Stepelton, of Pennsylvania.
It was with Mr. Stacy's help that Holy Cross Hospital built its critical care coronary unit in the 1970s. Because of a donation by Festus Stacy, a sports center is under construction at Cardinal Gibbons High School. And after donating to the construction of a chapel/auditorium and girls' dormitory at Pine Crest, Mr. Stacy donated the Stacy Family Arts and Activities Center for the elementary school. Most notably, the Festus and Helen Stacy Foundation has funded ans continues to fund billboards the provide a simple Christian message.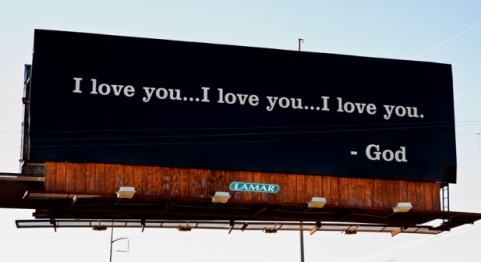 "He was very generous," said Doug Stepelton, his son-in-law. "But he didn't like people who wouldn't carry their own weight. He liked to hold people accountable." That's why many of his contributions required matching funds. "He thought that if they also gave something, they would appreciate it more," Stepelton said.
"He's been driven with his giving because he felt that he was blessed," said his daughter, Virlee Stacy Stepelton, of Pennsylvania. "He felt that this is God's money and that it was given to him to help others."
When asked about his greatest business deals, Festus said, "Confess your mistakes, your sins, give me your soul, have confidence in Me, I will save your life, you will live forever, just believe, have faith. You know, it is the best deal I was ever offered. So I say, Christ, you got a deal."